E-mail:
jesubourne@126.com
safficwn@126.com
tdawales@126.com
If you have any questions,please send email to us.we will reply to you within 20 hours.
Or contact us online
MSN:noblekingdel@hotmail.com
SKYPE: jesunbourne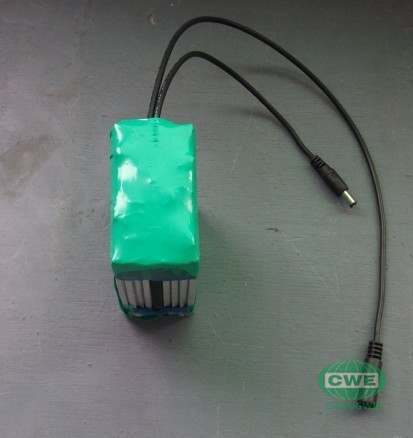 Description:
12v 10ah lipo battery pack
TYPE: 12v 10Ah
Contain: PCB protection circuit;
Max Charge voltage: 12.6v ;
Discharge cut-off voltage:9v;
Charge current: 2A;
Discharge current:0.1A~20A;
Cycle life: 500cycle
Shell:PE+PVC
Size:(The sizes could be designed as requested)
All Back-up battery as below:
Lithium Polymer Battery for Electric Motor or Standby Power Supplies
-Good cycle life, safe, environmental friendly.
-Contain: BMS or PCB protection circuit.
(Part type battery pack as below, we could customize battery pack according to your requirement. If you have any questions, welcome to send email tojesubourne@126.com or safficwn@126.com)
Model

Voltage(V)

Nominal Capacity(Ah)

Size(mm)

CW-A

3.7V

From 1 Ah to 200Ah

CW-B

7.4V

From 1 Ah to 200Ah

CW-1

11.1V/12V

From 1 Ah to 200Ah

CW-2

14.8V

From 1 Ah to 200Ah

CW-3

18.5v

From 1 Ah to 200Ah

CW-4

22.2v

From 1 Ah to 200Ah

CW-6

24v

From 1 Ah to 200Ah

CW-7

29.6v

From 1 Ah to 200Ah

CW-8

33.3v

From 1 Ah to 200Ah

CW-9

36v

From 1 Ah to 200Ah

CW-10

40.7v

From 1 Ah to 200Ah

CW-11

44.4v

From 1 Ah to 200Ah

CW-12

48v

From 1 Ah to 200Ah

CW-13

51.8v

From 1 Ah to 200Ah

CW-14

55.5v

From 1 Ah to 200Ah

CW-15

60v

From 1 Ah to 200Ah

CW-16

72v

From 1 Ah to 200Ah

CW-17

84v

From 1 Ah to 200Ah

CW-18

96v

From 1 Ah to 200Ah

The discharge current/charge current/sizes could be designed as your requested