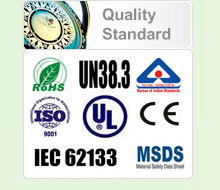 E-mail:
jesubourne@126.com
safficwn@126.com
tdawales@126.com
If you have any questions,please send email to us.we will reply to you within 20 hours.
Or contact us online
MSN:noblekingdel@hotmail.com
SKYPE: jesunbourne
Company Profile
Home » Company Profile
ChongWei New Energy Industry Co., Ltd was established in Hong Kongin 2010. We are a professional supplier of the green energy products, such as lithium ion batteries, solar energy . We are a science and technology enterprise, specializing in research, development, production, sale and provision of solutions.
Our mission is to save energy and reduce carbon emission.With the professional experience on new energy. we aim to bring a wonderful life derived from the new energy products, to the people all over the world reasonably and rapidly.
Our customers are from all over the world ,including but not limit to RC toy manufacturers, electrical tools manufacturers,LED lamp manufacturers,digital electronic manufacturers,large construction engineering firms...etc.Credited with saving cost but offering high quality goods punctually. Chong Wei will keep innovating and always be aware of win-win situation with our business friends.