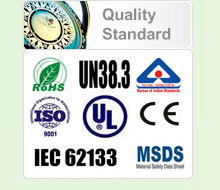 E-mail:
jesubourne@126.com
safficwn@126.com
tdawales@126.com
If you have any questions,please send email to us.we will reply to you within 20 hours.
Or contact us online
MSN:noblekingdel@hotmail.com
SKYPE: jesunbourne
Qualit Management
Home » Qualit Management
Focus on and understand the customer's requirements,meet the requirements in the product process.Continuous
improve the quality,cost,delivery and service to win the complete satisfaction and long term cooperation
of the customer with competitive products.
QUALITY MANAGEMENT
Build the quality management system according to ISO9001 standard and continuously improve the system during
daily work.
PRODUCT CERTIFICATION
Part of our battery product passed UL/IEC62133/ROHS/BIS/PSE/CK/UN38.3/MSDS certification.
BATTERY TESTING CENTER
Our testing center performs testing for batteries reliability and safety in acordance with UL1642 /UN38.3/IEC62133...etc.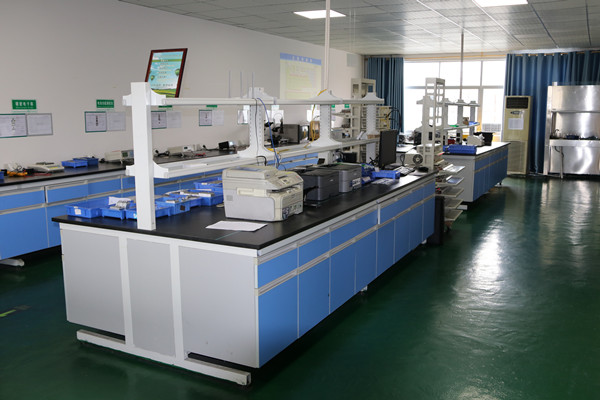 battery tesing center