E-mail:
jesubourne@126.com
safficwn@126.com
tdawales@126.com
If you have any questions,please send email to us.we will reply to you within 20 hours.
Or contact us online
MSN:noblekingdel@hotmail.com
SKYPE: jesunbourne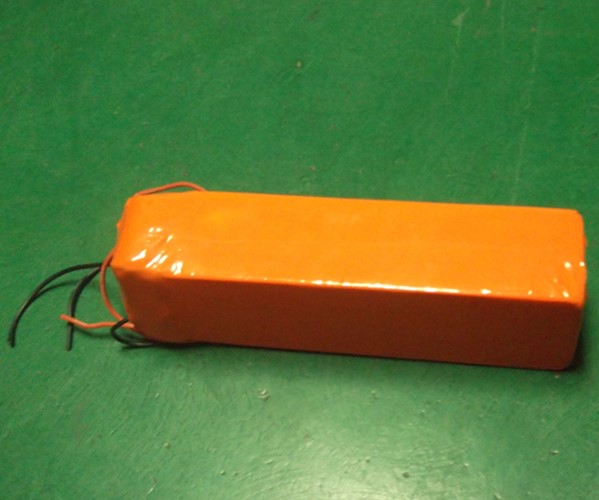 Description:
24v 20ah lipo battery pack
TYPE: 24v 20Ah
Contain: PCB protection circuit;
Max Charge voltage: 29.4v ;
Discharge cut-off voltage:21v;
Charge current: 2A;
Discharge current:0.1A~20A;
Cycle life: 500cycle
Size:(The sizes could be designed as requested)
All Back-up battery as below:
Lithium Polymer Battery for Electric Motor or Standby Power Supplies
-Good cycle life, safe, environmental friendly.
-Contain: BMS or PCB protection circuit.
(Part type battery pack as below, we could customize battery pack according to your requirement. If you have any questions, welcome to send email to jesubourne@126.com or safficwn@126.com)
Model

Voltage(V)

Nominal Capacity(Ah)

Size(mm)

CW-A

3.7V

From 1 Ah to 200Ah

CW-B

7.4V

From 1 Ah to 200Ah

CW-1

11.1V/12V

From 1 Ah to 200Ah

CW-2

14.8V

From 1 Ah to 200Ah

CW-3

18.5v

From 1 Ah to 200Ah

CW-4

22.2v

From 1 Ah to 200Ah

CW-6

24v

From 1 Ah to 200Ah

CW-7

29.6v

From 1 Ah to 200Ah

CW-8

33.3v

From 1 Ah to 200Ah

CW-9

36v

From 1 Ah to 200Ah

CW-10

40.7v

From 1 Ah to 200Ah

CW-11

44.4v

From 1 Ah to 200Ah

CW-12

48v

From 1 Ah to 200Ah

CW-13

51.8v

From 1 Ah to 200Ah

CW-14

55.5v

From 1 Ah to 200Ah

CW-15

60v

From 1 Ah to 200Ah

CW-16

72v

From 1 Ah to 200Ah

CW-17

84v

From 1 Ah to 200Ah

CW-18

96v

From 1 Ah to 200Ah

The discharge current/charge current/sizes could be designed as your requested